Probably the best way to contact me is to use the form below giving as much detail as you can and, if possible upload any images of, for example, the person that you want the cartoon of.
In addition, and to make your cartoon truley bespoke and memorable, advise me of any special features that the person has – hobbies, past times etc.
Perhaps the recent cartoon below commissioned as a 'Thank You' for a major client can assist you.
Brief:
– Avid Newcastle United Fan – Couldn't make an Awards function event as she was on Holiday at the time – Likes to drink Cocktails – Loves Beaches
I guess you get the picture – or cartoon in this case!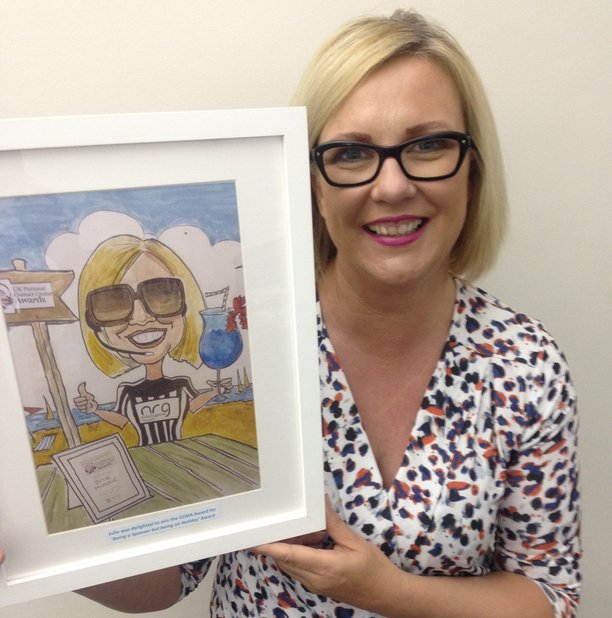 Use the form below or alternatively Click Here
We aim to respond the same day